Background
HostGator is one of the oldest names in the industry. It was founded in October 2002 and opened its first international office in June 2006 in Canada. Yes, it is 19 years old. In 2008, HostGator provided its "unlimited" hosting service. In July 2012, HostGator was sold to Endurance International Group (EIG), and under their leadership, HostGator launched their Optimized WP – a set of tools aimed at building and maintaining WordPress websites. Recently, in 2020, HostGator started rolling out its cheapest web hosting plan yet, which is just $2.08 per month. In this HostGator review, we will take a look at their offerings and services to see if they are still a viable option when it comes to web hosting.
First thing I need to mention in this HostGator review: Yes, HostGator is a very old name in the web hosting industry, but they still have a solid average uptime of 99.93% over the last year. This is impressive because it means they are still going strong.
HostGator's shared hosting plans come with unlimited storage, bandwidth, one year of free domain, and a free SSL certificate. Their customer service is top-notch as well. It works through a live chat, its connection is instant, and every question we had was answered within a few seconds.
It's all impressive up until you see that many extra services, including backup and security, will cost you additional fees. And let's not forget that the renewal rates rise aggressively once your first term is expired. If you want to know more, stay with Cyberg as we take a look at our hands-on test.
General Info
During our HostGator review, their servers had a 707ms delay, but their average uptime was about 99.93 to 99.95 – these numbers are based on a year of testing data. HostGator offers 24/7 customer support in the shape of live chat with instant connection and a fast response time.
HostGator main features include unmetered bandwidth and storage, single mail account, free domain for the first year of registration, SSL Certificate, and an Uptime Guarantee of 99.9%.
Also, HostGator's hosting plans are Shared Hosting, Cloud Hosting, WordPress Hosting, VPS, and Dedicated Servers. If you want to transfer your website to HostGator, they offer free site transfer for a single website, and their plans start at $2.75 per month – this is the price before renewal, renew prices start at $6.95 per month.
Pros and Cons
HostGator Review: Pros
One of the known problems with HostGator through the years was their uptime performance. But based on our test results, it's not the case anymore. And to top it off, they also offer fast and friendly Customer Service. They help you transfer your website for free, and there are many intuitive and useful options directed towards beginners to help them get their website up and running in no time.
Stable and Guaranteed Uptime
As mentioned, HostGator achieved a 99.95% uptime in the past year (when we were doing our HostGator review). Another thing worth mentioning is that HostGator offers an Uptime Guarantee – something that was missing in Bluehost, and we pointed it out during our review; click here if you want to check that out. How does this guarantee work? Well, if HostGator's Uptime drops below 99.90%, you can receive one month of credit on your account.
Needless to say, this guarantee does not cover any planned maintenance or impossible-to-predict hacks, and you will have to reach out to their billing department via a support ticket and ask for the credit, and you have to do this within 30 days.
As mentioned in our Bluehost review, having this guarantee gives people some peace of mind. We've seen quite a few web hosting services offering this feature recently, and we think it is a good thing since it means that the customers are the real winners here. Every now and then, a new web hosting company comes out with its own guarantee, and in doing this, it helps raise the bar for the entire industry. Such features force other brands to either match their guarantee and raise their level of service or risk falling behind.
Great Load Time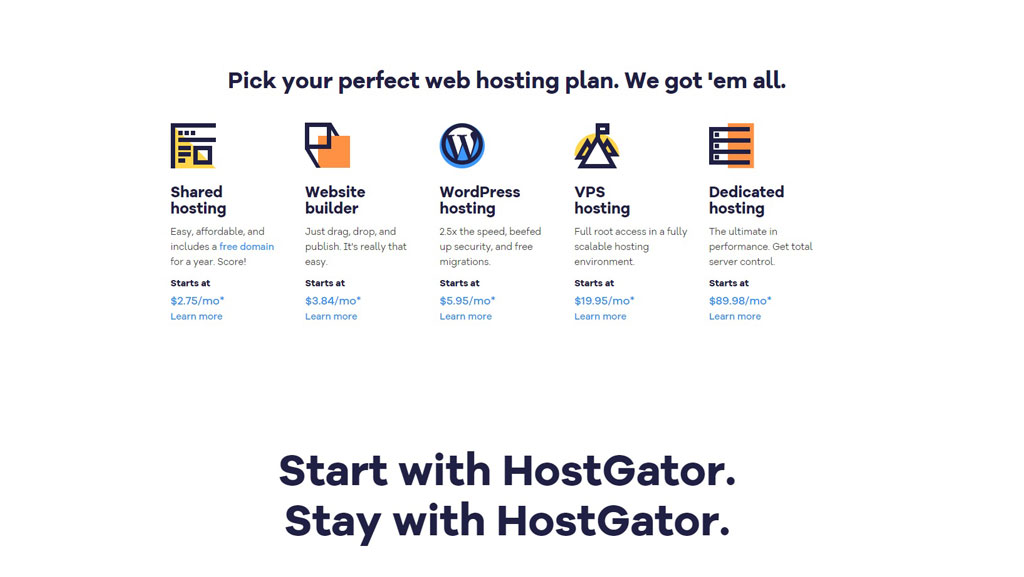 In our HostGator review, their servers had no problem keeping our website up and running over our one-year test. And if you are wondering about their server speed, their average page loading time was 707ms during our test.
Based on our past test, they have improved on this part quite a bit, and although it's still not the fastest speed we have seen, it is fast enough to earn a spot in our pros list – it was not so long ago that it took them around one second to load our website.
And if you are new to this and wonder why loading times matter, you should know that slow loading times do have a negative impact on your visitor's experience directly. There are a few things you can do to speed up your website without changing your host, but if your host is slow on loading times, you will have to change your host. There's no better option.
Great Customer Support
HostGator offers a knowledge base, as is customary with almost all the other web hosting service providers these days – like SiteGround and Dreamhost. But there are still the options of phone, email, and live chat support.
We tried their live chat customer support in our HostGator review. The question was simple, and we got connected to a customer rep within two minutes. Also, the rep was friendly and knowledgeable.
45-day Money-Back Guarantee
The industry average for this case is a 30-day refund policy, but HostGator is so confident in its services that they extended this to 45 days.
Yes, you can use HostGator servers for over a month, and if there are any issues, you can get a full refund. And this guarantee applies to all shared, reseller, and VPS hosting packages too.
The only downside is that this guarantee does not apply to HostGator dedicated servers, their administrative fees, and any installation fees for any custom software. But after reading almost every Terms of Service document there is, I can assure you that these are fair and common conditions in today's hosting industry.
This means that if your plan includes a free domain, HostGator will deduct the standard fee of $15 for the domain from the refund amount.
And there are some other points you should know about HostGator's refund policy as well. Like there is a part in their Terms that gives them up to 90 days to actually issue a refund. They won't do any refunds on checks, money orders, Western Union payments, or bank wire transfers, either.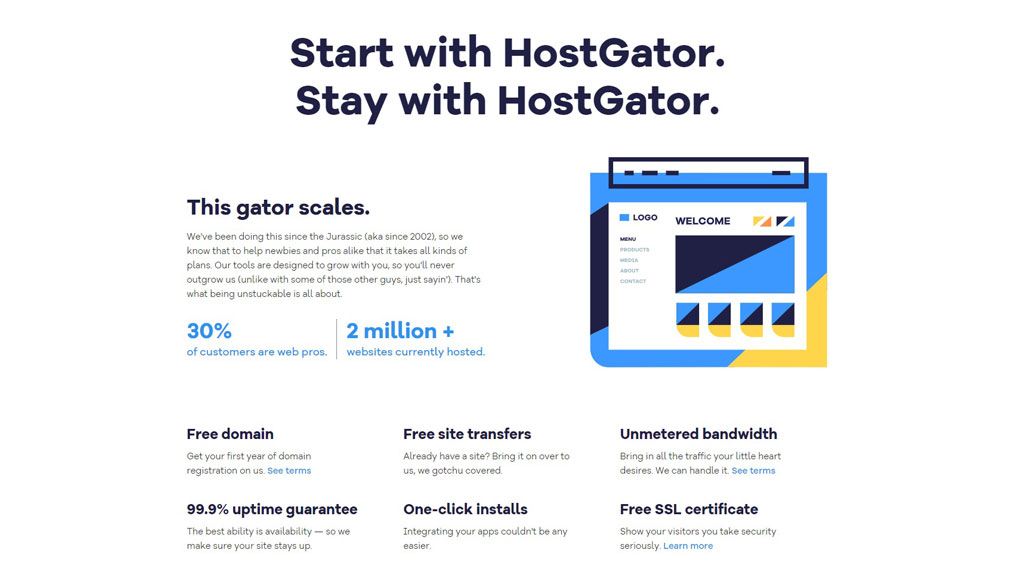 Also, you should know that refunds are available for new plans or accounts only. So, if you signed up for one previously and are cancelling a renewal or second attempt, there won't be any refunds for you.
Lastly, all foreign currency refunds are processed based on U.S. Dollar exchange rates.
Security Features
HostGator's shared hosting plans are somewhat basic. They don't have enough features, but they do have enough to get you started and running.
Of course, they do offer some extra security features. For example, you can add SiteLock monitoring to your website. It's a daily service that keeps looking for any potential site breaches or hacks, and if there are any, you will be notified when they find it instantly.
There is also Spam Assassin that HostGator offers for their email plans. This can help prevent spam from hitting your inbox.
There are some downsides here as well – and these are the main reasons why HostGator is not number one in our list, reasons that we will go through in the rest of this HostGator review. One of these downsides is that SiteLock will cost you a little extra. It's priced at $1.99 per month and is billed annually at $23.88.
Site and cPanel Migrations
HostGator offers a single free site migration. This feature is included in all of their shared hosting plans, and different plans, like resellers, will get access to more – up to 30 during our HostGator review.
A single free site migration is not a lot compared to some other web hosting brands, but it is better than nothing. And if you're trying to move an existing website over to HostGator, they've got you covered.
HostGator gives you 30 days after sign up to get in touch and have them help you move any site files, databases, scripts, and even a domain name over.
This migration includes a full cPanel transfer. This is great for those who have multiple websites installed on their domain (like subdomains for one large website).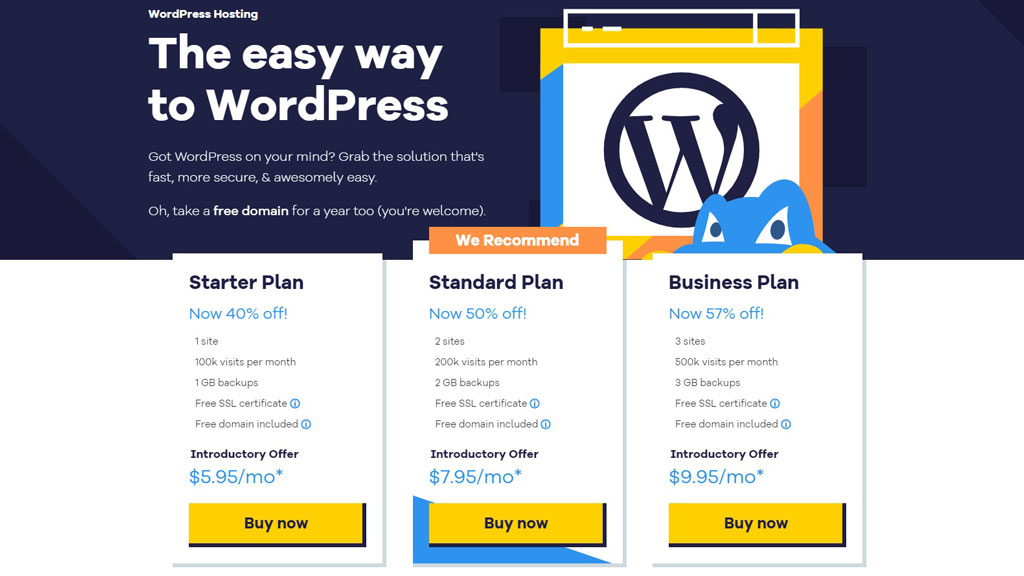 Ease of Use
Once signed up, it's obvious that HostGator is aimed at beginner bloggers or webmasters.
Their website is easy to use and filled with guides, tutorials, walkthroughs, and more to help you get started in this world of DNS and data centers.
If you are a beginner who is looking to set up a website without asking others to design, build, and manage everything, HostGator has you covered as well.
Their website builder, which is conveniently named Gator by HostGator, is one of the better ones in the industry. It includes free hosting and a domain name, so all you need to do is to purchase a single account for all of the necessities.
It offers some customizable templates, and they are all pretty modern. And you can easily customize their look by simply dragging and dropping each feature. Also, you'll get site analytics and a free SSL certificate to safeguard your visitors' personal data – like their physical location.
And even if you want to set up an online store with inventory and more, Gator by HostGator gives you the option for an eCommerce plan as well. So, you don't need to worry about payment gateways, plugins, or any other technology that might be confusing.
HostGator Review: Cons
Consistent and strong uptime and uptime guarantee are the main things that caught our attention during our HostGator review – in a positive way, of course.
After that, we liked their beginner-friendly approach and good customer support. This means that there are a lot of things to like about HostGator and its services.
That being said, there are also some issues that we ran into along the way. Here are some of the bigger ones that are worth mentioning: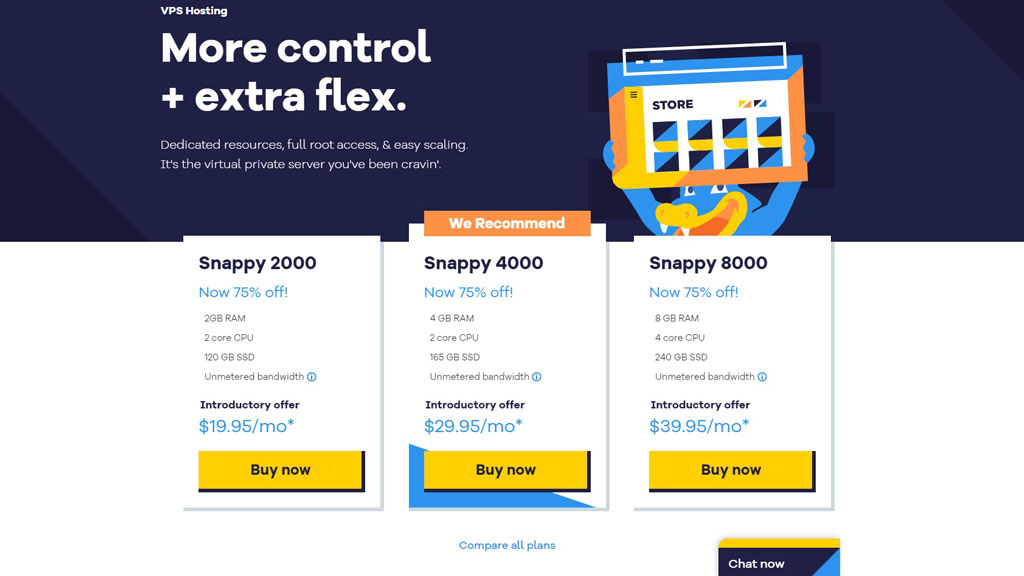 Extra Fees
When it comes to pricing, HostGator's shared hosting plans are cheap as they start at only $2.75 per month for their 36 monthly terms.
Here are the main features of their cheapest plan, named "Hatchling":
A single domain name
One-click installation of popular apps like WordPress, Joomla, and more
Unmetered bandwidth
Unlimited storage
Free SSL certificate
As you can see, these are all the core features you need in a complete website.
Here's the bad news: that's all they provide in terms of features for their basic plans. If you want anything "extra" like site backups, Gmail access, SiteLock Monitoring, and SEO tools, you are going to have to pay extra when it's time to checkout.
This is particularly disappointing because many of these features are worded carefully on HostGator's website, like "Available," to make you think they're included when in fact, they are not. And if you have read our top web hosting list, you might know that many of them have these features included in their basic pricing.
Gmail access is the standard $5 per month or $60 a year per user, which is a normal price. And then SiteLock will cost $19.99 a year, CodeGuard – for site backups – is $23.95 a year, and they don't even keep that many previous versions of your website in case you run into any problems.
So, yes. The basic plan seems inexpensive – dare I say it's cheap – but when you consider all these extras, the bill will go up pretty fast.
Pricing Tricks
We did not like those extra fees, but if you thought that was the end of it, think again.
In addition to those extra hidden fees, HostGator pulls two other pricing tricks that are almost a standard in today's web hosting industry.
The first is that they advertise a low-rate plan – like their $2.75 per month – and once you want to buy it, you'll find out that you need to prepay for a full three years to actually be able to get it. And if you don't, you'll be stuck with $10.95 for a single month worth of service.
And that's just the tip of the iceberg. Because on top of all that, HostGator also pulls a stunt we'd like to call the "renewal pricing jump." What it means is that if you go ahead and buy their low-rate plan for three years, you'll be getting a pretty good deal. But once that three years' time is passed and you want to renew your plan, your monthly rate for the same exact plan will jump to $6.95 per month – which means the total is $250. That is more than double what you paid at the start of your HostGator service.
This is disappointing because it's the way brands are preying on the fact that after a few years, there's a low chance for a user to switch services. And that's why they try to sell you the three-year plan first hand, to keep you locked in for a while (like a gym membership or a cable company).
Although such tricks are industry standard – as we said before – and we've seen so many others pull this same stunt, but that doesn't mean we have to like it or agree with it.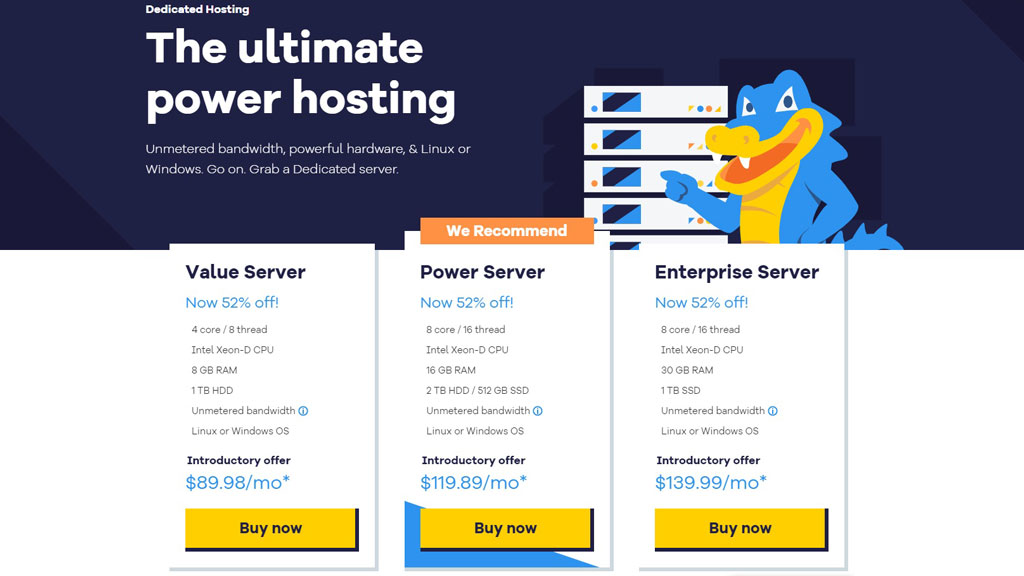 HostGator Review: Plans
HostGator offers a variety of plans, including shared hosting, VPS hosting, Cloud hosting, reseller hosting, and dedicated hosting. There's also the option for other platforms like Joomla or Magneto.
However, their main offering is their WordPress hosting plans – as-is for most other web hosting services.
HostGator's shared hosting breakdown.
HostGator's shared hosting plans have three different levels, and all of them include unlimited storage and unlimited bandwidth. The main difference is the number of websites you can host
Hatchling: this plan allows you to host only one website, includes a one-click WordPress installer, and comes with the standard set of features. This plan starts at $2.75 per month for the 36-month deal.
Baby: The Baby plan gives you the ability to host an unlimited number of domains and subdomains. You can also use addons like private SSL on top of all the Hatchling plan features. This plan has a sticker price of $3.5 per month for the 36-month term.
Business: Business plan is best suited for small business websites. You get unlimited websites, unlimited email, dedicated IP address, SEO tools, and all the necessary tools needed to start an eCommerce website. This one goes for $5.25 per month on the 36-month term.
Hosting Plan Features
Here's the basic set of features included in all of HostGator's plans:
1-Click WordPress installer
Free SSL certificate
Easy to use control panel and cPanel dashboard to manage hosting services
Free email account
24/7 customer support
99.9% uptime guarantee
If you opt for either Baby or Business hosting options, you can expect to have the ability to host multiple websites and domain names under your hosting account.
You also get a free Cloudflare CDN that you can activate if you want to protect your WordPress website against malware and attacks. And let's not forget about Cloudflare CDN caching that you can use if you want some additional performance boost.
As mentioned before, you can also purchase CodeGuard and SiteLock addons during your checkout. But most beginners don't need them right away, so you can skip this step and add them to your plan later.
Conclusion
As discussed before, HostGator prices can vary based on the packages you add to your plan. So, if you are a seasoned webmaster who needs some extra security and SEO features, don't trust HostGator's advertised prices.
But do we recommend their shared hosting plans? Yes, of course. But we also recommend that you do your research, as there are much better options out there for you to choose from.
Their uptime has been solid throughout our one-year test for this HostGator review, and they also improved on speed. They offer good customer service, and it's easy to use since most of the features are tailored to be beginner-friendly.
However, the pricing tricks which jump prices to a whole new level make it too expensive for us to give it a 100% recommendation.
For some alternative recommendations, you can check our list of best web hosting services.