Read the BigCommerce Review to learn more about the SaaS solution and the features it offers. Since the internet began to exist, our lives have changed in different ways. Shopping is not an exception in that regard. Today over 25 Trillion dollars is spent on eCommerce that Alibaba and Amazon account for only a trillion dollars. This means there are rising opportunities for digital marketers worldwide to get a share of the growing digital economy.
The most convenient way to shift your business from traditional to digital marketing is by creating an online shop or an online product. eCommerce apps such as BigCommerce help users build online shops or sell their products online.
BigCommerce Review overview
The goal in all Cyberg Reviews is to provide extensive insight for software users about the best applications that exist. To achieve this goal, each Review contains a standard set of information. After a brief introduction of the digital product, we mention the following aspects:
First and foremost, we evaluate the user experience (UX) to determine if the graphics, UI, and other means are consistent with the Marketing goals. The second part of the BigCommerce Review scrutinizes the top features and their function. Next, we evaluate the free and paid plans and suggest the appropriate plan for each niche. Then, the BigCommerce Review provides a comparison of BigCommerce marketing services to top competitors. In the end, we give our verdict on the marketing API.
Table of contents
What is BigCommerce Marketplace
The eCommerce marketing section has been growing in recent years; consequently, many new marketing tools are emerging in the niche. BigCommerce eCommerce company was founded in 2009 and has thrived ever since. The marketing company is registered in NASDAQ as BigC. The company provides b2b and b2c services across the globe. It enables users to create engaging online stores with minimal effort and cost.
The scope of this Bigcommerce Review
Marketing is a general field; therefore, it's vital to narrow down your niche in the online marketing world. A good marketing app requires a comprehensive package including graphical templates, uninterrupted availability, high security, SEO tools, and many other features. Thus, before getting into BigCommerce features, we want to narrow down the audience of this Review.
So, we discuss the features regarding small local businesses with no or scarce online footprint. The reason is that larger companies can rely on their IT experts and website development team to attain online marketing means.
User Testing, BigCommerce Review
In this part of the BigCommerce Review, we test the user experience to get the first impression from the eCommerce tool website. The user testing contains home page and graphics analysis, navigation for product benchmarking, BigCommerce tutorials assessment, and an evaluation of their marketing funnels on the website.
BigCommerse website first impression
The landing page is simple and minimalistic. There are no menus on the top of the page, and the first thing that caught my attention was their advertisement and free trial button. Since there is not much to discuss here, we proceed to the next level to see how easy it is to set up a BigCommerce account and evaluate the web application.
Creating a BigCommerce Account
Setting up an account in BigCommerce is straightforward, and it doesn't even require your credit card information. You have a 15-day trial for free to evaluate if the marketing solution suits your marketing strategy. Then the wizard asks you a few simple questions about your company and products.
After filling up the forms, you're directed to your BigCommerce dashboard for the first time. As depicted in the picture below, a panel on the left works as your dashboard toolbar. Some widgets in the dashboard workspace act as shortcuts to help you build your online shop experience.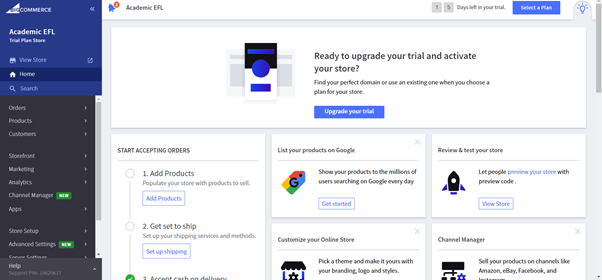 The dashboard contents many different features, as you would expect of an eCommerce platform since digital marketing requires both back-end and front-end activities. We leave explaining these tools and options for the benchmarking task and analyzing graphical elements in the dashboard.
BigCommerce Graphic design elements
One of the essential tasks you need to set up an online store is creating a webpage for your shop. You would expect a web builder to have a more inviting environment than you see in the BigCommerce dashboard and website. However, simplicity has its own merits, for a simple dashboard better reflects the graphical elements of your online shop.
Navigation: creating a sales page in BigCommerce Review
One of the most important aspects of a reliable commerce-oriented webpage developing tool is its functionality. In order to find how intuitive the BigCommerce UI is, we want to design a simple task and see how long it takes us to accomplish our goal. We will walk you through the process in this part of the BigCommerce Review. So, let's start with the dashboard.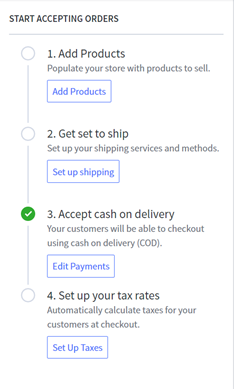 I believe a step-by-step process in the dashboard will include the task we've designed for this article. Thus, let's follow the suggested routine.
Many details can be linked to your product. First, we start with the basic information. Since I also teach advanced EFL, I wanted to sell an online course for the sake of demonstration. The picture above shows the basic information about my class.
Then, you can write a description of your product to give the necessary information.
Next, you add some pictures of your product/service. For instance, I uploaded my class titles.
Afterward, you manage your pricing options and tax information. And the list goes on.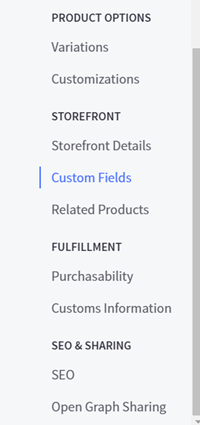 The next step of setting an online shop is to provide shipping options. Since these settings highly depend on your target markets and your current location. So, I chose a free shipping service to avoid further complications.
The last step of introducing a product on BigCommerce is selecting tax options. It recommends that you use the predefined set of rules using Avalara AvaTax.
Since
Since I already had those tax configurations, I moved on to the next stage, where my product was ready for sale. I'm impressed. In a matter of minutes, I was able to launch a product!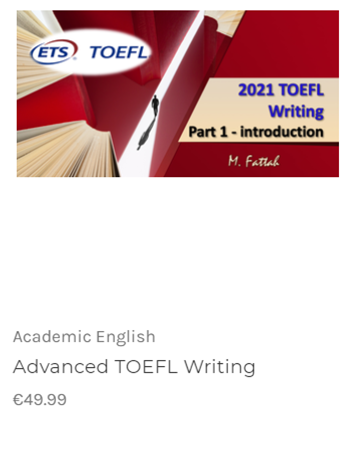 The picture above shows how my online course would appear on my shop page. I will elaborate on how you can modify the portal theme and design the BigCommerce feature. Nevertheless, our work here is done, and we can move on to the next part of the web builder review.
Learn how to use BigCommerce web application
Besides the importance of a web builder's available features, good tutorials are essential if you want your SaaS to thrive. In this part of the BigCommerce Review, we scour the in-house and external sources available for free or for a price. This way, we can evaluate how easy it is to work with the marketing service.
BigCommerce tutorials on the website
The only apparent way to get help inside your dashboard is by clicking on the help button. Then the toolbar will turn into a panel entirely dedicated to help.
BigCommerce provides many different ways to teach you how to use their platform. You can check out the forum by going to the community page. Another way to learn how to use the application is by visiting the help center. BigCommerce university is a new option that provides customized sessions with BigCommerce experts. The university offers prerecorded classes and online classes.
.
The downside of BigCommerce tutorials inside the website is that they aren't as clear and engaging as other rivals in the Web builders niche. Now, let's move to other sources for Bigcommerce tutorials.
External tutorials
There is a sponsored YouTube Channel that contains a Bigcommerce Product.
Tutorials playlist; however, the videos are far from perfection, and you'll need to spend a lot of time just to figure out what videos to watch. On the other hand, there are great sponsored tutorials on YouTube by BigCommerce competitors such as Shopify and Wix.
There are, however, some YouTube content creators that have provided free educational material on BigCommerce. These people have done a far better job than the company itself.
The bottom line is that BigCommerce YouTube and in-house features are not good enough, despite the UI is not that intuitive. It would take some time for the beginners to get a hold of the features and options they have on BigCommerce.
BigCommerce Marketing Analysis
There aren't enough marketing funnels or click funnels on the landing page, which is a negative point for BigCommerce. Moreover, there is neck and neck competition between medium and large online shop service providers to own the market. For example, Big Commerce vs. WooCommerce, which is a smaller company that benefits from WordPress plug-ins and more extensive ad campaigns. This raises a question for me and perhaps other people that is a company that's lagging behind in ads and tutorials capable of promoting my products and services properly?
To sum up the user testing part of the BigCommerce Review, BigCommerce has both positive and negative points. On the positive side, BigCommerce allows users to launch merchandise globally if they have already acquired the rest of their campaign requirements. However, the demerits of the app include poor BigCommerce Training experience, complex UI for most people, and less SERP presence compared to other web builders and online shops.
2021 top BigCommerce Features
The online market is rocketing for many reasons, including the pandemic as o 2021. Therefore, a broad spectrum of companies is migrating from traditional marketing to digital marketing. This phenomenon has lead to the introduction of myriad marketing options and features that online marketing companies offer. In this part of the BigCommerce Review, we focus on the features that the BigCommerce website provides.
BigCommerce Page Builder and themes
If you have web-building experience, it would be easy for you to modify the themes to create a more unique page view. Nevertheless, if you don't want to get involved with the design, you can use 12 different free themes. In addition, you can buy another template from the BigCommerce theme market, though it costs from 200$ to 300$.
If you opt for applying changes to the free themes, changing the looks is easy because you can drag and drop items in the BigCommerce webpage editor.
BigCommerce Product features and variants
This marketing feature allows bundling different colors and variants of a product under a single entry, which significantly helps with keeping your online shop organized.
The Abandoned Cart features
This feature not only keeps track of the number of incomplete purchases but also provides the ability to follow up your prospects up to three times. This feature gives BigCommerce an edge over competitors.
Various shipping and gateway options
One of the best features included in the web builder tool is that you can set different shipping prices based on the location of your customers or other aspects of the products. For instance, you can charge depending on the product's weight, distance or even ship the product for free.
Moreover, you can get paid via PayPal, Stripe, credit/debit cards, and many other options.
In fact, none of the other online shops at this scale support such diverse payment methods. The currencies that you can accept are the most eligible.
BigCommerce Apps
Is setting an online shop enough? Most people would say no. To dominate the market, you need to do advertising, search engine optimization, use accounting tools, manage your back-end, and so on.
BigCommerce is well aware of that and has included some free and paid apps in the BigCommerce marketplace. These additional plug-ins help you with creating a comprehensive yet easy marketing solution.
Google Analytics and Google Shopping
Moreover, you might want to know if Bigcommerce supports Google Analytics and Google Shopping. The answer to both is yes. The Google Analytics tags are included in some free themes and can be manually added to other themes. As for Google Shopping, you can add it for free to your Bigcommerce Apps. However, depending on your products, you might get charged from 20$ per month or more for the Google Shopping service.
BigCommerce Reports
The marketing tool offers different reports to provide insight into your marketing performance. The reports include:
Search data reports and SEO analysis
Finance and accounting reports
Customers report
(similar to Google Analytics) their demographics, activity, time spent on your pages, and so on. Learn more about these reports by reading the Google Analytics Review.
The conglomerate of these features constitutes a strong web builder and marketing solution that provides the necessary means for anyone to create an online store. Nonetheless, BigCommerce plans also have to be considered as an essential aspect of the SaaS solution. Keep reading the BigCommerce Review for a comparison of the BigCommerce plans to competitors.
BigCommerce Review: BigCommerce free and paid plans
The best features alone do not determine whether the application is a viable solution or not. Pricing is another essential factor in users' choices. This part of the Review compares the payment plans and suggests which might be more beneficial for mainstream users.
Free BigCommerce Trial
Users can evaluate the advantages and disadvantages of BigCommerce by trying the free trial version for 15 days. The goal is to provide users the experience of creating a sales page for a product and get to know the best features of BigCommerce. However, you would need to upgrade to one of the following plans for monetizing your web page.
Standard Features of BigCommerce accounts
Whether you subscribe to the most basic version or opt for the most advanced plan, there are some standard features for BigCommerce users. The most significant aspect of using this marketing tool is that multiple users can access the sales pages. This paves the way for hiring freelancer content creators and outsourcing your work.
Second, there are no additional transaction fees. Of course, each plan has a limited amount for total annual sales that we mention further in the BigCommerce Review. However, it is good to know that the sales assistant won't charge you for each transaction.
Third, you can sell unlimited products, upload an unlimited amount of content, and use unlimited bandwidth using BigCommerce. While some web-builders charge for these features, this makes BigCommerce a more feasible option.
Now, let's talk about the differences between these plans.
BigCommerce Standard
The standard subscription is the most basic account that costs 30$ a month. You can sell up to $50k annually; however, you can add more sales volume to the standard service by paying 150$. If you would like to increase your sales more significantly, go for BigCommerce Pro
The website recommendation: BigCommerce Plus
The most significant difference between the Plus and Standard plans is their annual sales limit. In this plan, you can sell up to $180k per year. Moreover, you can categorize and segment your customers, save the abandoned carts, use Persistent Cart, and stored credit cards.
In short, they will help you follow up with more customers that already stated their interest in your products. This account costs 80$ a month. However, if you have a flourishing business, you might want to consider the next plan.
BigCommerce Pro
For 300$ per month, BigCommerce provides up to $400k in sales, and if you want to sell more, you can add 150$ a month for every $200k of additional sales. For instance, if you're selling a million dollars annually, you would have to pay 750$ a month. You can also negotiate your terms for a large amount of sail in the Enterprise plan.
In addition to a higher sum of sales, you get unlimited API calls, priority support, product filtering, and custom product filtering.
The Enterprize plan
This plan is one that large companies might benefit from the most. Companies can contact BigCommerce to get a fair deal with the web builder.
What plan is best for me?
The answer to this question highly depends on your business scale and previous experience. If it's the first time you're selling a product online and are new to the digital universe, the standard plan is best for you; however, if you want to control your funnels more actively and raise the conversion rates, I recommend you opt for BigCommerce Plus. Still, I would encourage you to compare the sales assistant program to other web builders and competitors.
What are BigCommerce alternatives?
There are many other website building and online shopping services nowadays. The ultimate goal here is to reduce the effort and cost and boost website performance and sales revenue. Some of the best 2021 web builders and online shop builders are listed here in the BigCommerce Review:
Best 2021 Web builders that support online sales
Although these web applications are more general, I believe they're worth mentioning here. After all, every successful marketing strategy will require different website features at some point.
WordPress:
One of the most robust web builders as of 2021. Though the application is much broader than a website application for sales, it hosts many features and add-ons that enable a comprehensive website campaign. WordPress SEO tools, Analytic tools, Marketing Plug-ins, etc., make it a powerful rival for BigCommerce. The negative point is that WP takes a lot of time and effort to master. Read the WordPress Review, especially if you want to create a Blog or a website.
Wix:
Wix offers better design features, is easier to learn, and is less sales-oriented; on the other hand, you have to pay extra for sales features if you want to use Wix. Read the Wix Review for more information on the pricing and features of the web builder.
Squarespace :
This app is also a powerful web builder that is simple, offers excellent options for your email marketing campaigns. However, the process is more time-consuming than it is in BigCommerce.
Marketing page builders, BigCommerce Review
Shopify:
We've referred to this marketing web application before in this BigCommerce Review. Perhaps it is the most challenging choice with the exact same pricing and almost the same features of both eCommerce applications. Therefore, I suggest you read Cyberg's Shopify Review for more information. Nevertheless, let me give you a gist of the comparison here.
BigCommerce does not charge you for each transaction, but Shopify does. On the other hand, Shopify is more diverse regarding templates and tutorials. If you want to go for a 30$ plan, try Shopify; however, if you have large sales and don't want to pay transaction fees, go for BigCommerce Plus.
Woocommerce :
As the name suggests, the web application is optimized for sales websites and transactions. The Web hosting web application is more complex than BigCommerce. It requires additional plug-ins to get the same results and practicality. Although the web hosting service is much cheaper than BigCommerce, you would end up paying up to 500$ a month if you want to use the best WooCommerce services.
Other alternatives, BigCommerce Review:
If you want more options, you can check out these eCommerce solutions as well.
Magneto
Miva
SuiteCommerce
2Checkout
BigCommerce comparison sum up
It is really close competition, and choosing the apt eCommerce web hosting service highly depends on you and your business. Thus, BigCommerce is best for small companies with large-scale sales and low website hosting expertise and experience. These companies might ask other professionals to take over from time to time. The fact that it allows multiple users to administer your pages and products facilitates teamwork. At the same time, most rivals would require extra money for extra seats. It also won't charge you for each transaction. Although your design options are limited in BigCommerce, the number of products you can sell is not!
In a nutshell, you must check BigCommerce out before starting an online sales campaign.
Concluding the BigCommerce Review
Before giving our final verdint and scores, let's review the most prominent advantages and setbacks of BigCommerse.
Positive Points of BigCommerce
It's a one-stop-shop online shop host
No transaction fees
Plug-ins and add-ons are available
No transaction fees
Great product management
Great shipping and tax management
Negative points of BigCommerce
Limited free themes and lack of design elements
Useless for people who already have a domain
You have to pay for themes and useful plug-ins
Hard to apply SEO improvements
As I mentioned before, there are lots of companies that host websites and shopping pages these days. However, I would find BigCommerce best for people/companies with these characteristics:
No current website running
No previous webpage building experience
Small business with global customers
Easy to use marketing solutions
High revenue for a relatively small amount of effort
Now, let us what you think of BigCommerce. Would you use it, and why?